LAST YEAR'S ARTISTS- 2021 LINEUP
Lazer Lloyd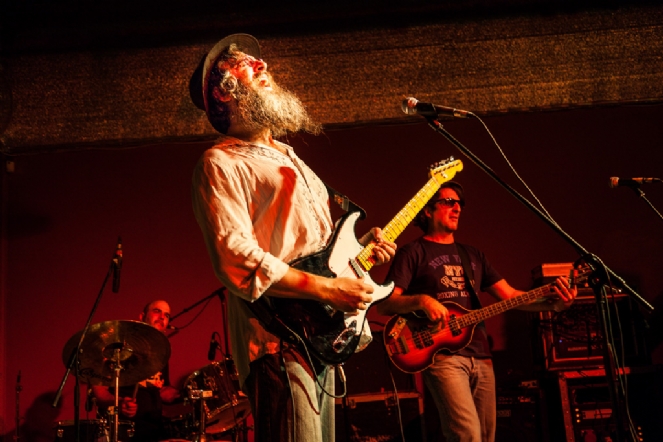 Madison, Connecticut native, international recording artist Lazer Lloyd is a genre-defying songwriter and unforgettable live artist mixing songs touching on life, love, and struggle with instrumental performance ranging from acoustic meditation to blues rock fire - taking his audiences into a place of personal connection, deep thought, inspiration, and joy.
Shlepping Nachas
Shlepping Nachas brings inspirational energy and joy into a Jam Band that seamlessly blends folk rock, psychedelic jam, and roots rock reggae with Carlebach and Breslav. 
Moving their audiences to their feet on a  journey to renew and recharge the heart and soul.
BRIAN BENDER & LITTLE SHOP OF HORAS
Brian Bender and the Little Shop of Horas perform original and traditional Klezmer melodies blended with Latin, Caribbean, African and Middle Eastern rhythms.
The Marlon "Moshe" Sobol Band
Marlon "Moshe" Sobol, internationally-known percussionist, leads his band on the marimba and vocals, bringing a blend of Chasidic Nigunim, ancient chanting, rapping, and original songs in Hebrew and English, combined with improvisational solos, funky grooves and flavors of Hip Hop, Afro- Latin, and American musical genres, with a whole lot of Neshama! Come experience the sounds of joy and jubilation, while being engaged in an expansive and inspiring musical experience. A special interactive drumming program will be included in the performance.
Talking Hands Theater
Talking Hands Theater brings Biblical adventures, Jewish folk tales and Chasidic stories to life. Anna Sobel and her handmade puppets entertain children by engaging their minds, imaginations and senses of humor.