12:00-1:30 PM  The "Jazz Rabbi" Greg Wall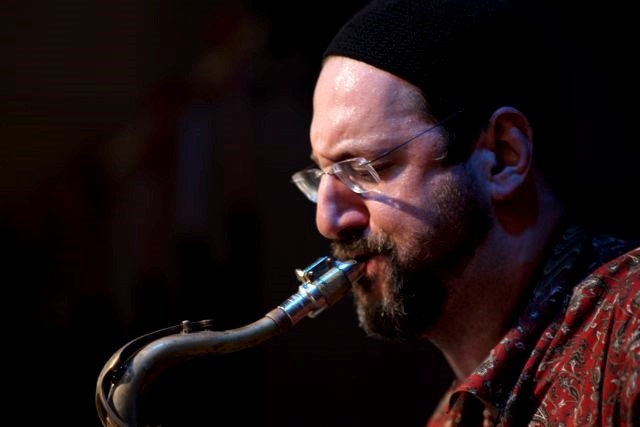 "The Jazz Rabbi" Greg Wall , saxophonist and composer, is one of the pioneers of blending jazz with Jewish music. Bill Shoemaker of WIRE calls Wall's music "alternately soulful and searing." Wall also serves as a rabbi in Westport, Connecticut. Together with a group of local musicians, Wall regularly performs his eclectic mix of classical and experimental jazz, Eastern European and African American roots music.
 1:45-3:15 PM Peter Himmelman
Former Rolling Stone senior editor Parke Puterburgh puts Emmy and Grammy-nominated singer-songwriter Peter Himmelman "on the same plane as Elvis Costello, Graham Parker, and Bruce Springsteen and [he is] nudging his way to 'Dylanhood.'" We are excited to have Himmelman as this year's festival headliner. He sings from the heart, and his words enter the heart. Peter's powerful, spiritual messages resonate deeply with his audience.
3:30-5:00 PM Yoni Lorber 
Yoni Lorber is a singer, songwriter and musician from Israel who brings inspirational energy and joy to his audiences. Already from a young age, Lorber played with his uncle, the late Yossi Piamenta, a guitar virtuoso known as "the father of Jewish electric guitar rock and roll." The inspiration continues as Yoni's original compositions and masterful guitar-playing make him a favorite in the Jewish music world.
2:00-2:30 PM & 3:30-4:00 PM Storytelling with Levi Welton
Levi Welton weaves masterful storytelling with life messages. Children of all ages will enjoy his presentation of "Shmerel saves the village," with its messages of caring for one another and finding the hero within ourselves.